Main content starts here, tab to start navigating
About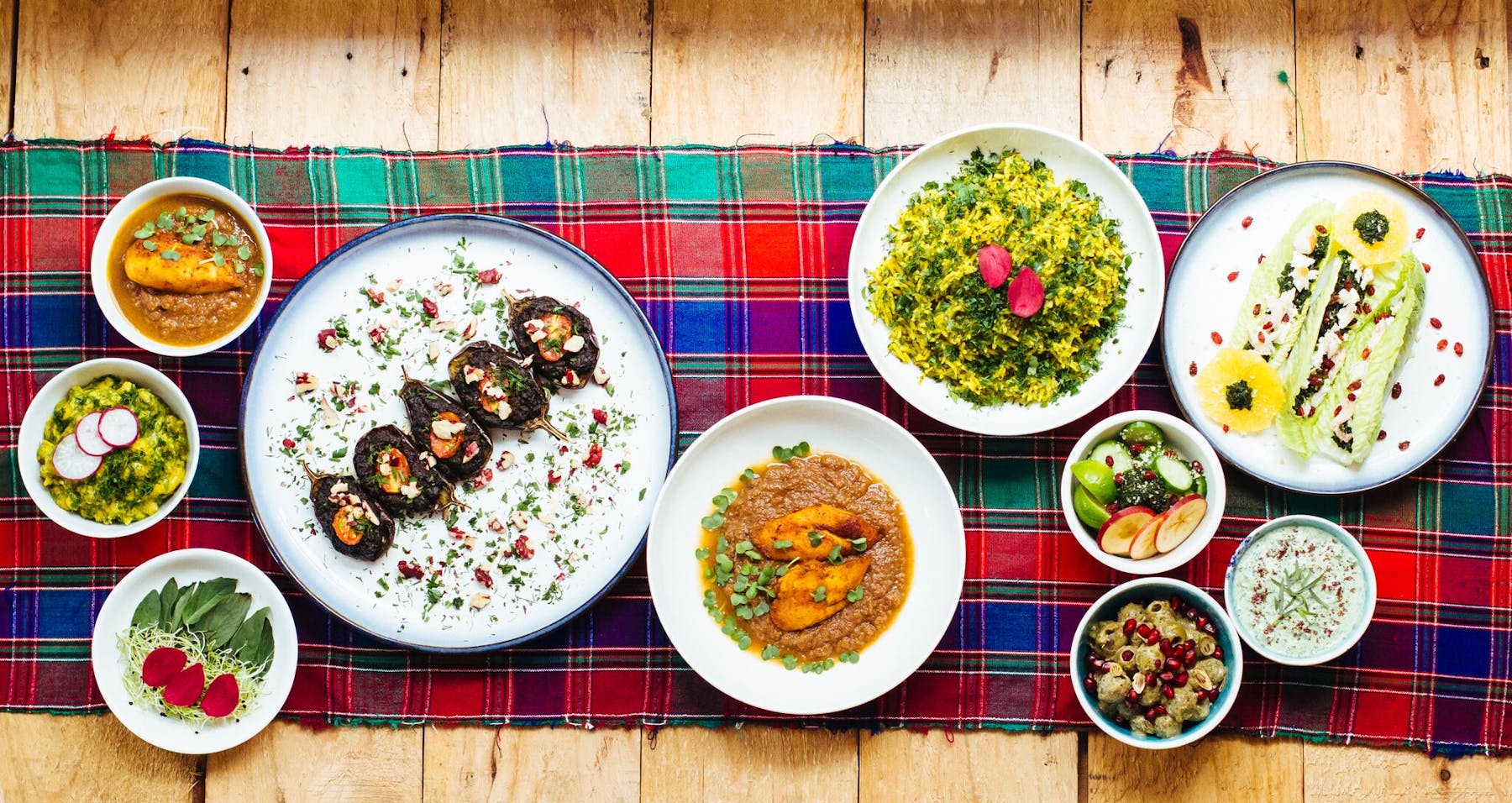 Komaaj is a cultural Iranian cuisine brand focusing on food, drinks and flavors from all regions of Northern Iran. Komaaj is committed to showcasing seasonal fresh produce, herbs, spices and products available in the Bay area with the combination of traditional yet specific Persian ingredients. Dishes are presented and developed in the manner that honors Northern Iran gastronomic traditions.
Komaaj's dedication to tradition and quality falls under three operations: Komaaj Pop-Up, Komaaj Catering and Komaaj Kitchen. All these operations provide excellent, ethnic and delicious Northern Iranian Cuisine.
We are proud to serve you.
Komaaj Pop-up
Komaaj Pop-up are events that are held on a monthly basis to showcase the Northern Iranian cuisine throughout the Bay Area. Our Pop-ups are designed to tell a story in all aspects, from the lush, humid climate of province of Gilan to the beautiful farmlands of the greater Bay Area with every Pop-up having a choice of our Chef inspired menus to choose from.
Pop-up Events
Komaaj Catering
Komaaj Catering has delivered many special and memorable private events. We love to cater your next event-party. If you have a special venue you would like us to cater, look at our catering menu options. We also offer private event booking at our location in Berkeley and San Francisco.
Catering
Komaaj Kitchen
Komaaj Kitchen is designed to operate as a daily Café working as a co-lab with other food and beverage outlets to deliver a selective and ethnic Gilaki cuisine.
For the past four years, chef Hanif has been delighting us with his delicious and inspiring Northern Iranian dishes. From over 300 pop-ups to many successful catering events, Komaaj is making its way through the Bay Area with its' traditional and ethnic Northern Iran dishes and we wanted to share some exciting news with you all. Introducing, Komaaj Kitchen, a daily (Iranian eatery) café restaurant operating daily with an all- day menu serving Northern Iranian cuisine and culture. Komaaj's philosophy is food created from tradition, culture and farm fresh products. Food should be authentic, well-crafted and delicious. At Komaaj Kitchen we want to give you the full feel of what it would be like to experience the tastes of our rich land with a variety of what the bay area offers.
View Menus