Main content starts here, tab to start navigating
Hours & Location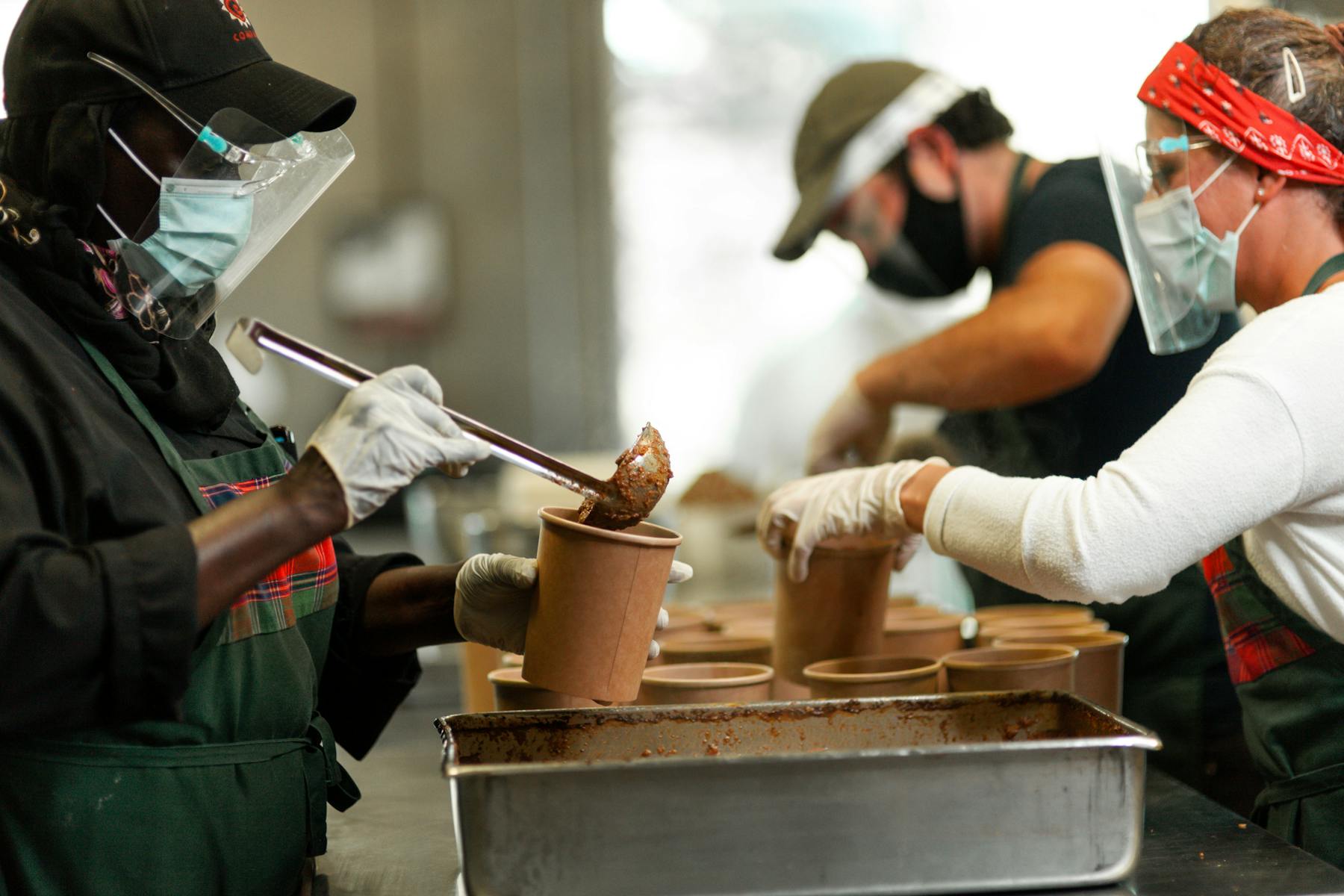 New Hours:
Thursday - Sunday
Lunch: 11:30am - 2:00pm (Sat & Sun 3:00pm)
Dinner: 5:00pm-8:00pm
Menus
Dishes
Cucumber salad / Khiaar Dalar

Persian cucumbers, radish and barberries with Dalar dressing (fermented herb paste, olive oil, vinegar and sunflower seeds), and Komaaj seeds mix.

$7.50

gluten free, vegan

Herb Frittata / Kuku Sabzi

Herb frittata serve with Sumac labneh, pickled carrots, and a piece of flat bread.

$8.50

vegetarian

Bean and dill Dip / Baghaali ghatogh

White beans, garlic, dill, and shallot stew with radish and fresh mint.

$10.50

gluten free, vegan

Pomegranate and walnut stew / Anaarbij

Walnut, herbs, and pomegranate molasses stew with sumac-roasted chickpeas and radish. Includes a side of turmeric rice.

$15

gluten free, vegan

Turmeric rice / Katte Zard

Smoked rice cooked with turmeric, garlic, and olive oil served with pickles, radish, fresh mint, and parsley.

$7.50

gluten free, vegan

Herb rice / Sabzi Katte

Rice cooked with dill, chives, parsley and butter served with pickles, radish, and goat cheese.

$8.50

gluten free, vegetarian

Smoked Trout / Maahi Doudi $6

Turmeric Chicken Thigh $6

Eggplant & Tomato Stew / Mirzaghasemi

Fire roasted eggplant with garlic and tomato

$10.50

vegetarian

Sour Chicken Braise / Morgheh Torsh Khoresh

Chicken thighs and drumsticks with walnut, herbs and sour pomegranate molasses.

$18.50
Saturday & Sunday Specials
A rotating selection of dishes that highlight Northern Iranian cuisine with the addition of a protein. Please note, these dishes are not always available and change weekly.
Lettuce Salad / Kahou Dalar

Babay gem lettuce, spinach, radiish and picklesd carrots with Dalar dressing (fermented herb paste, sunflower seeds, vinegar and olive oil)

$8.50

Chicken & Plum Stew / Morgh o Aloo

Chicken thighs and drumsticks with lentils, plum, apricot and sour orange molasses stew.

$14

Chicken and Apple Stew / Morgh o Seeb

Chicken thighs and drumsticks with dried apricot, apples and plum molasses stew.

$14

Sumac-Roasted Eggplant (Badenjoon Kabab)

Sumac-roasted eggplant with herbs, walnut and sour orange

$9.50

gluten free, vegan

Naz Khatoun Dip

Roasted Eggplant, Walnut, Herbs, Pomegranate juice & vinegar

$9.50

vegan

Tea Gift Bag / Damnoush

Borage Flower Tea and Mint Black Tea

$16

Spice Gift Bag / Advieh

Iranian Herb Salt, Grilling Spice Blend

$11
Sides
Ready to Take Home
Marinated Olives / Zeitoun Parvardeh

Green olives, walnuts, pomegranate molasses, herb paste, Persian hogweed, olive oil, salt, and black pepper.

$11

gluten free, vegan

Fermented herbs paste / Dalar

Mint, cilantro, savory, and salt.

$7

tree nut free, gluten free, vegan

Herby salad dressing / Dalar sauce

Herb paste (mint & cilantro), vinegar, olive oil, and sunflower seeds.

$8

tree nut free, gluten free, vegan

Herbed cheese / Panir parvardeh

Feta cheese, cream cheese, dill, tarragon, parsley, chives, walnut, Persian hogweed, salt, black pepper, and olive oil.

$7

gluten free, vegetarian

Beet yogurt / Maast O Labou

Red beet, sumac, plain yogurt, labneh, whey, basil, mint, salt, black pepper, and olive oil.

$8

tree nut free, gluten free, vegetarian

Persian yogurt parfait / Maast o shireh

Mullberry, barberry, pumpkin seeds, poppy seeds and grape molasses, ginger, plain yogurt, and labneh.

$7

tree nut free, gluten free, vegetarian

Rice Cookie / Naan Berenji

5 pieces

$4
Drinks
Alesmith Spezial Pils

$7

Couvent Rouge White

Organic and fair-trade from Bekaa Valley, Lebanon. Plush, yellow apple, almond.

$11

$25

Status No Dabouki White

Palestine/Israel. Natural wine similar to an Albariño, but made from native grape Dabouki grown in the Bethlehem Hills. Dry, herbal, high acid.

$13

$30

Redtree Pinot Grigio

$10

$25

Avalon Chardonnay

$10

$25

Dar Richi Red

2018, Bekaa Valley, Lebanon

$30

Line 39 Pinot Noir

$10

$25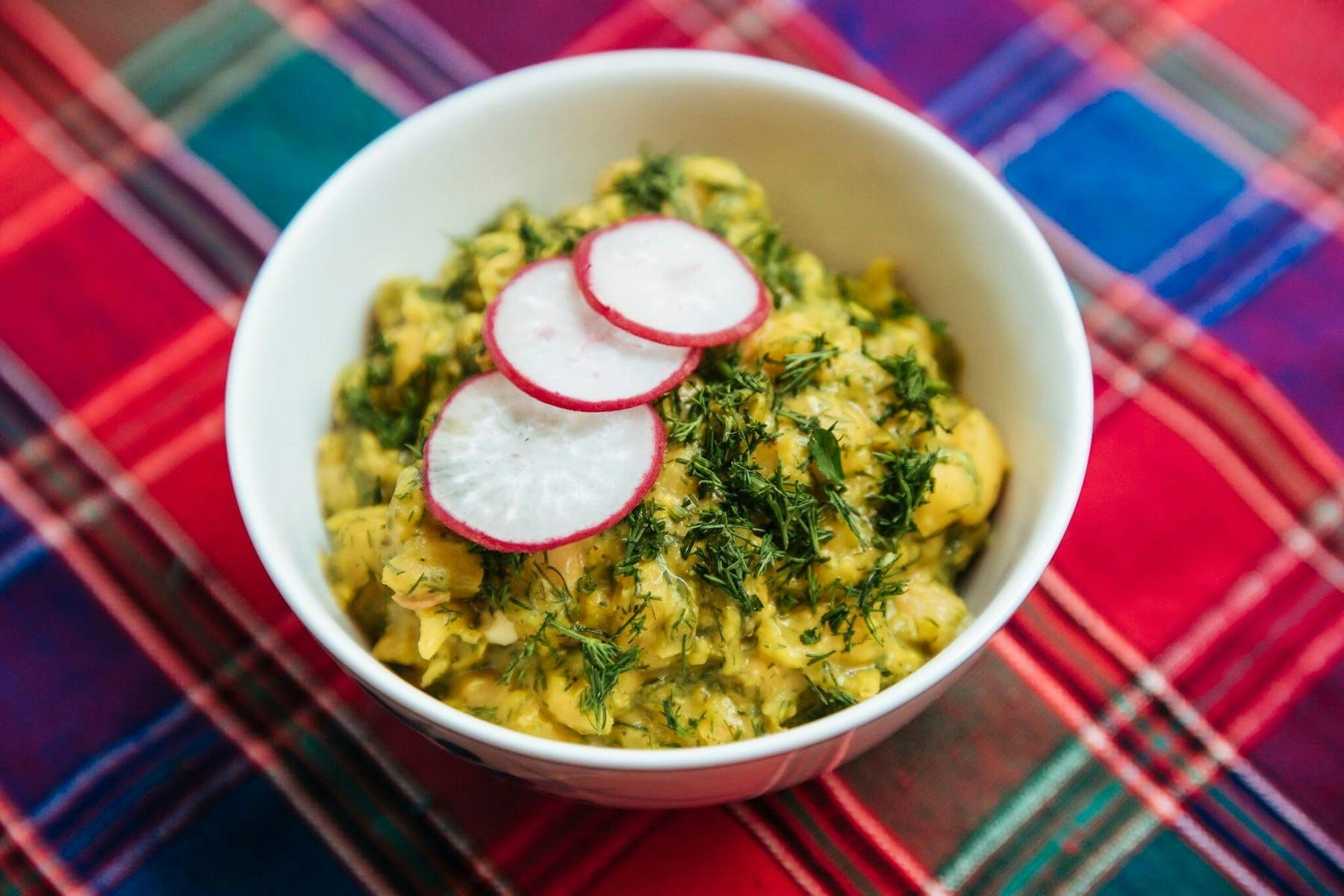 Slide 1 of 9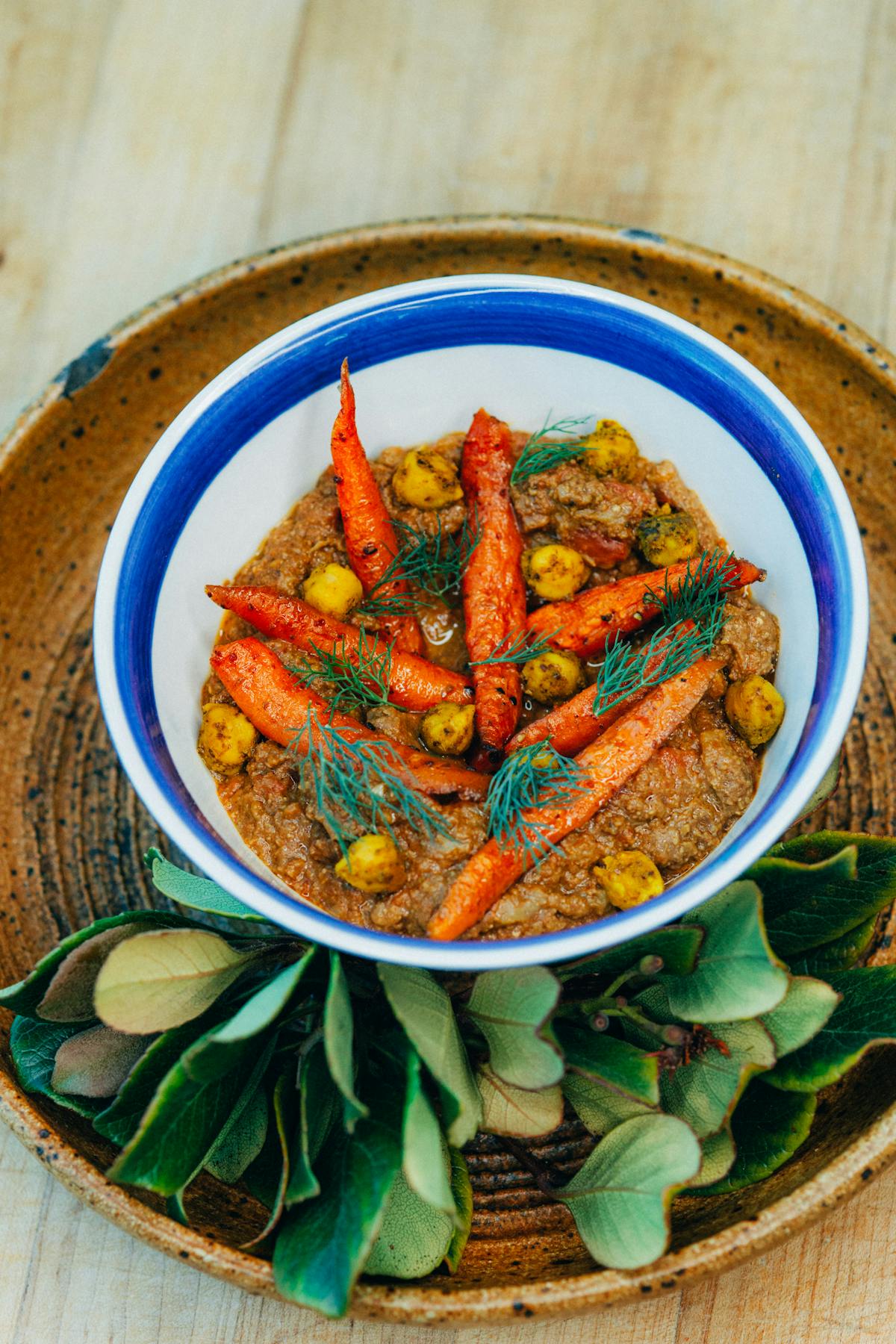 Slide 2 of 9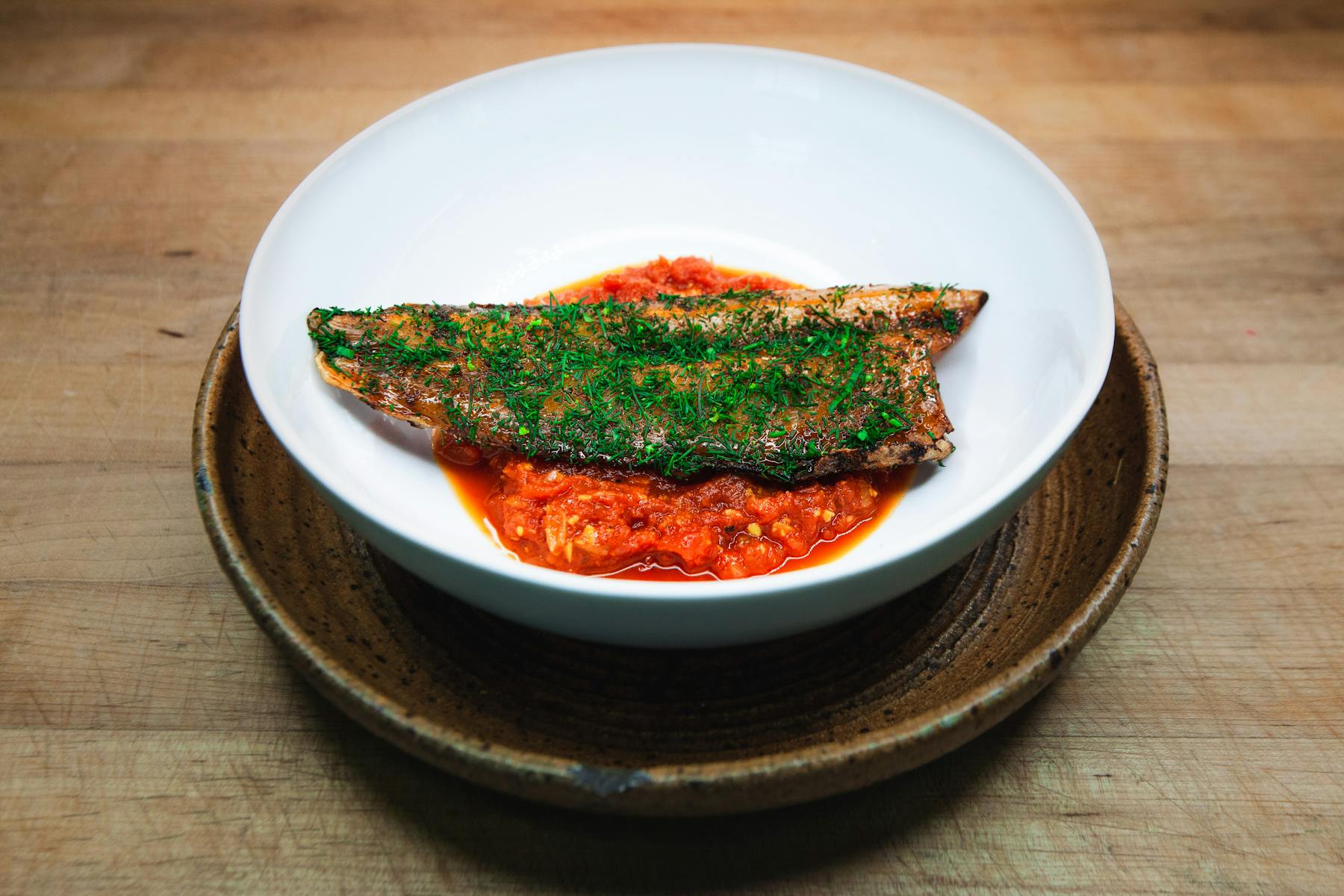 Slide 3 of 9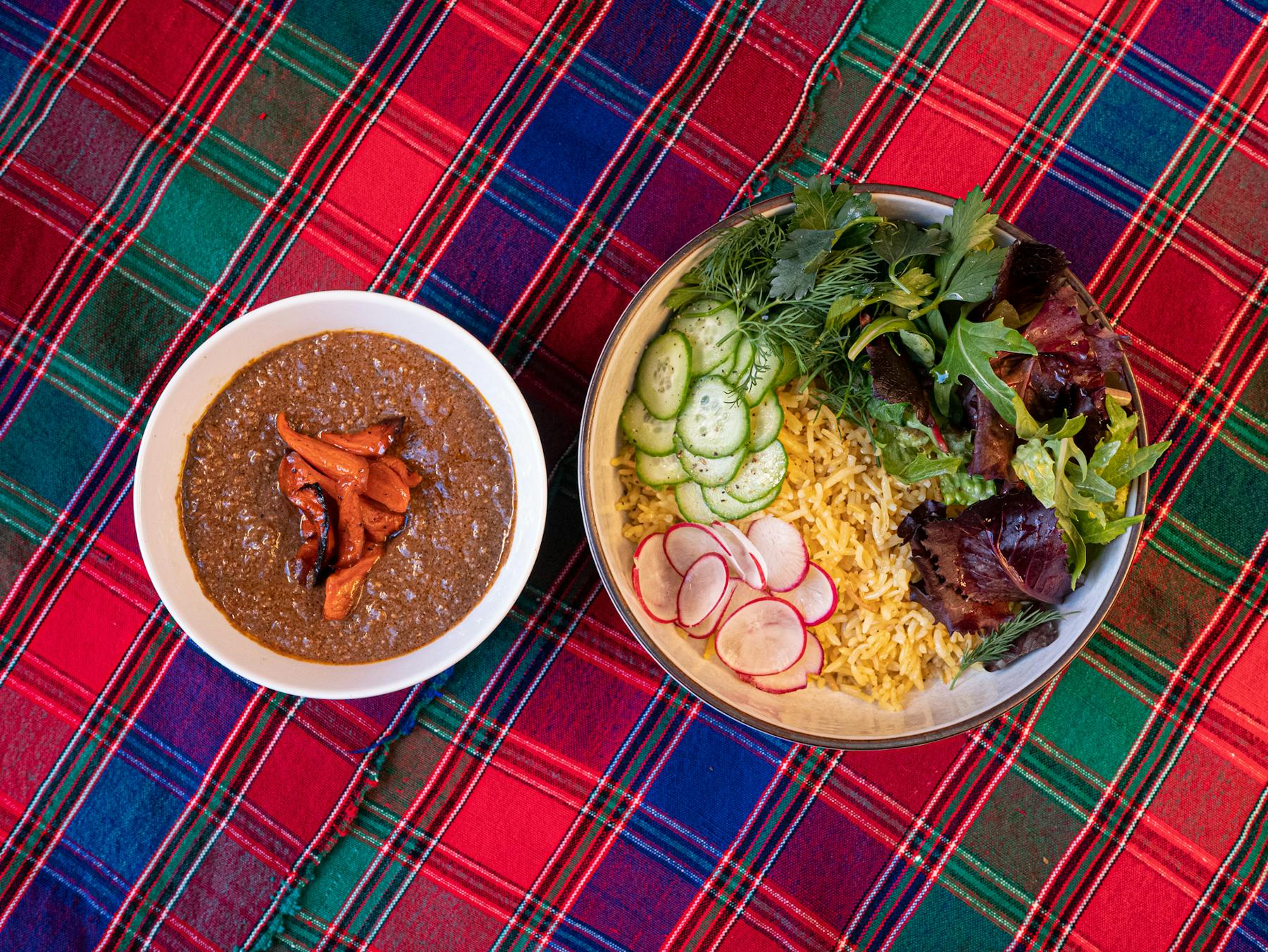 Slide 4 of 9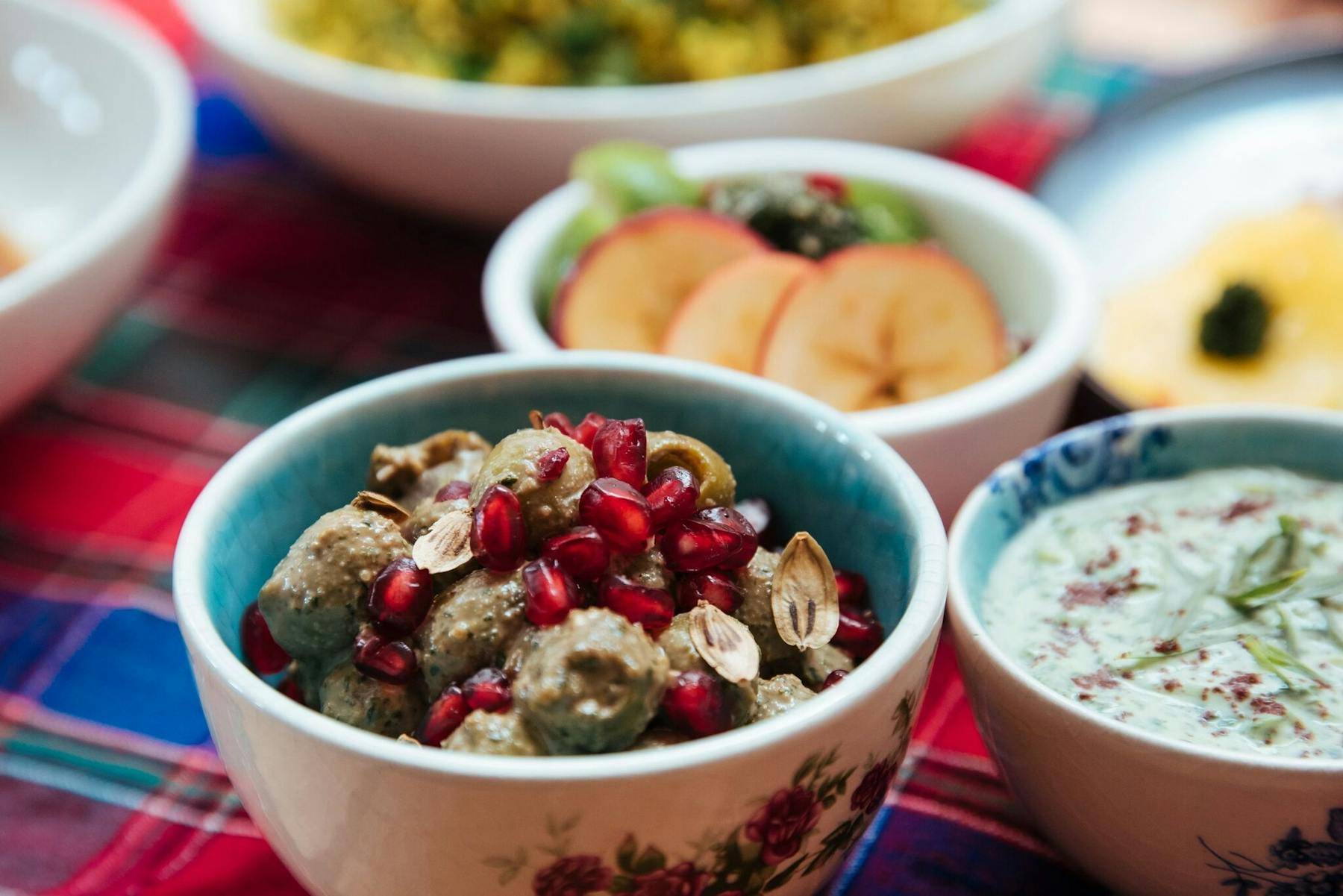 Slide 5 of 9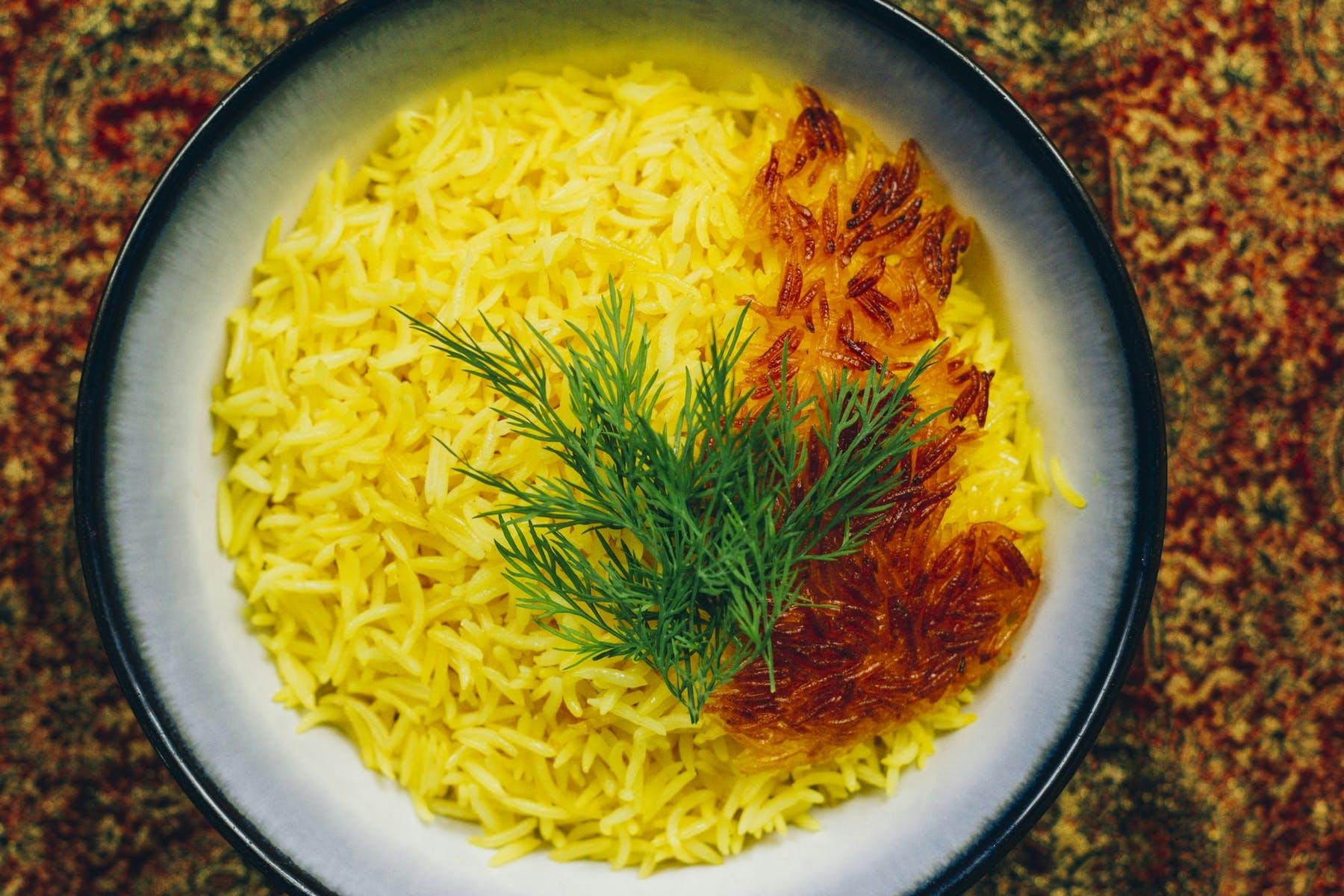 Slide 6 of 9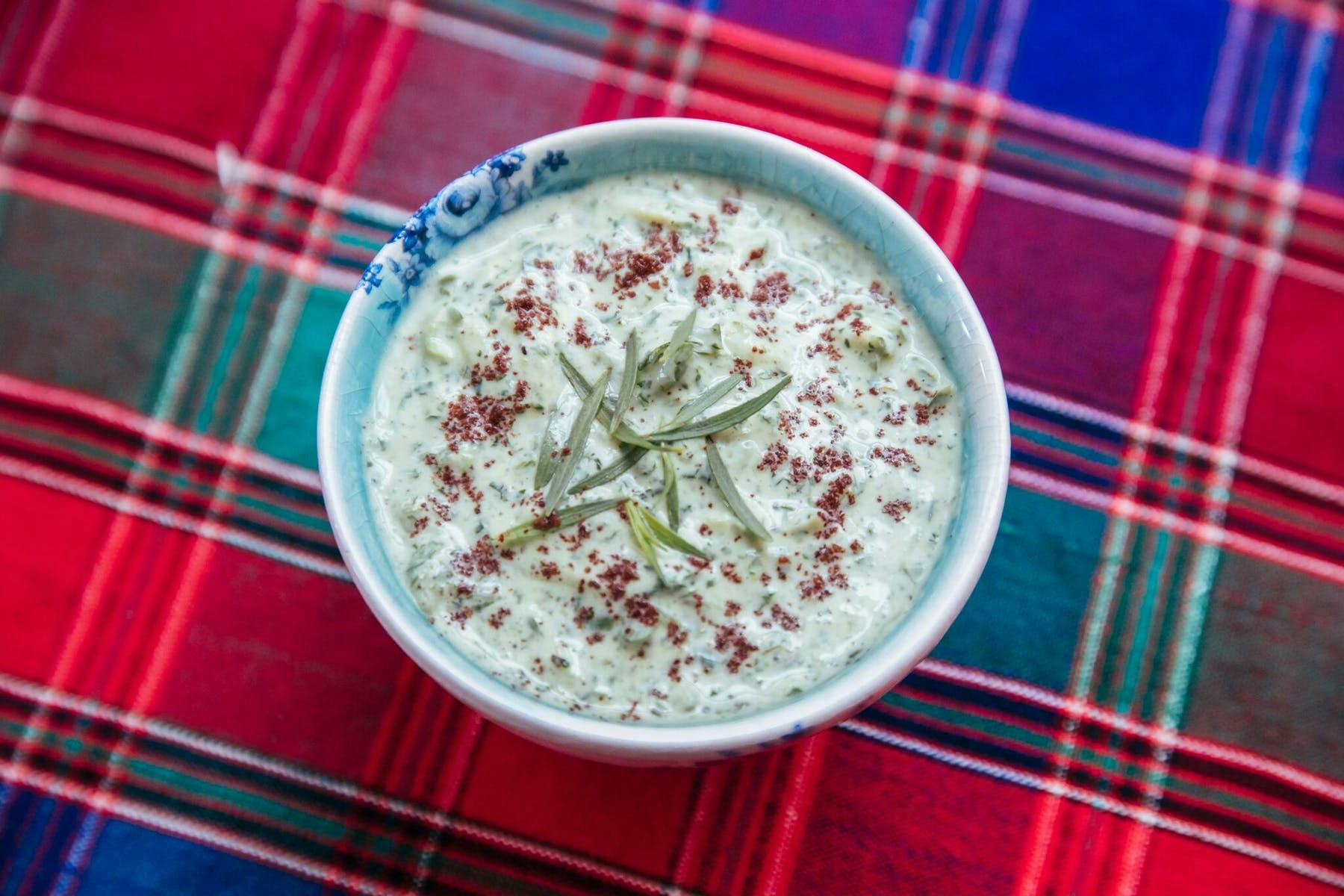 Slide 7 of 9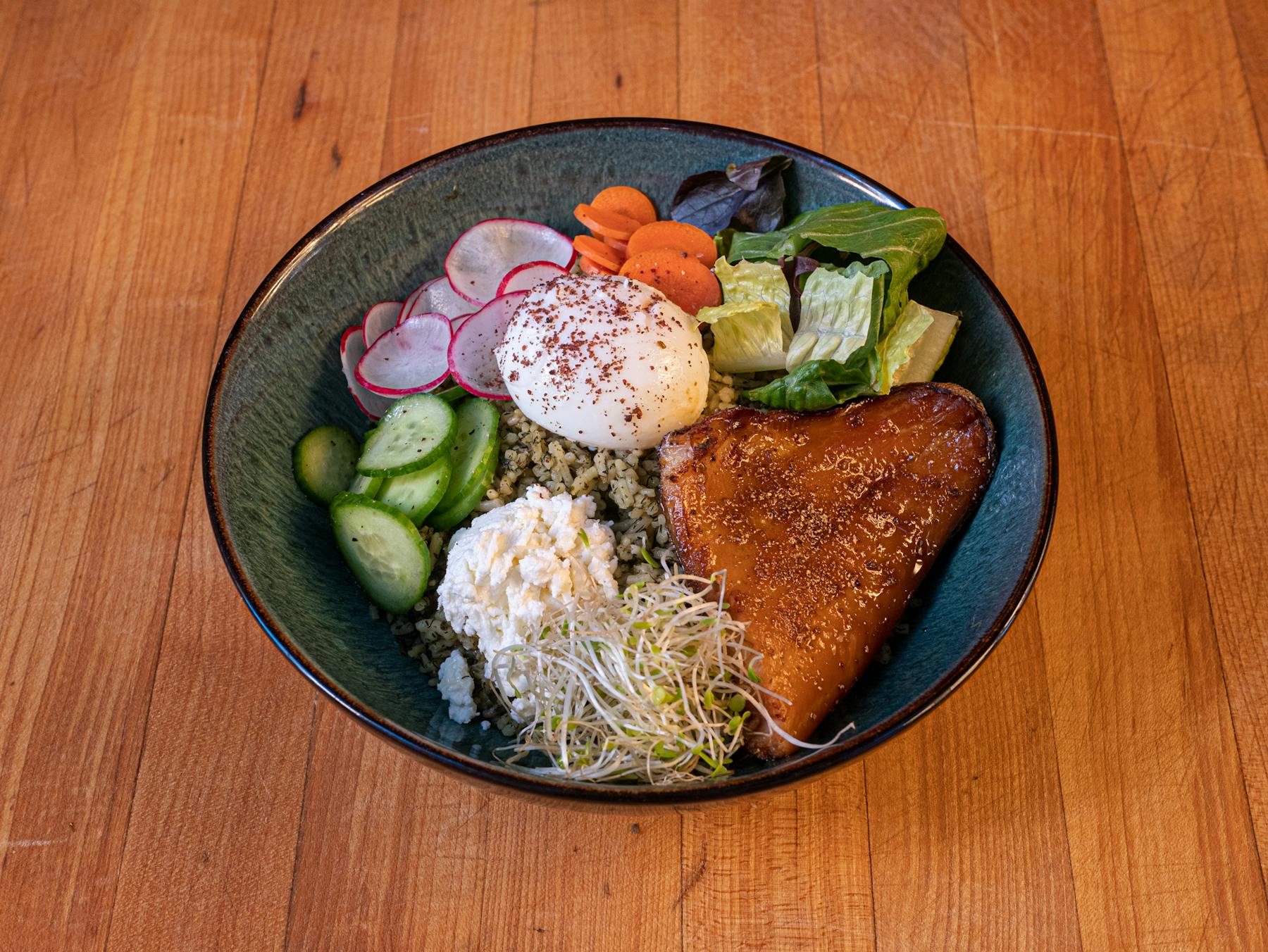 Slide 8 of 9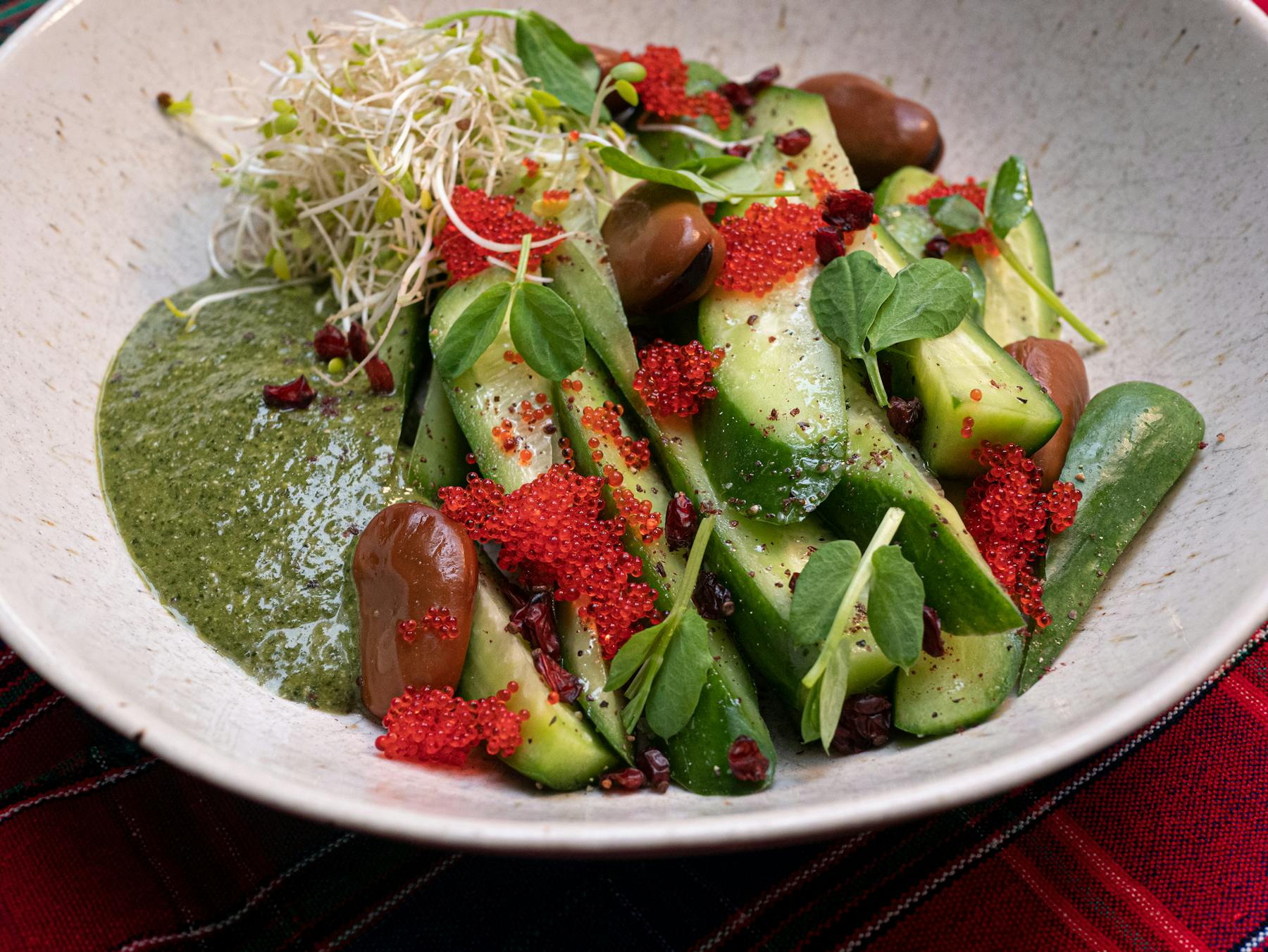 Slide 9 of 9