Main content starts here, tab to start navigating
Komaaj Kitchen Menu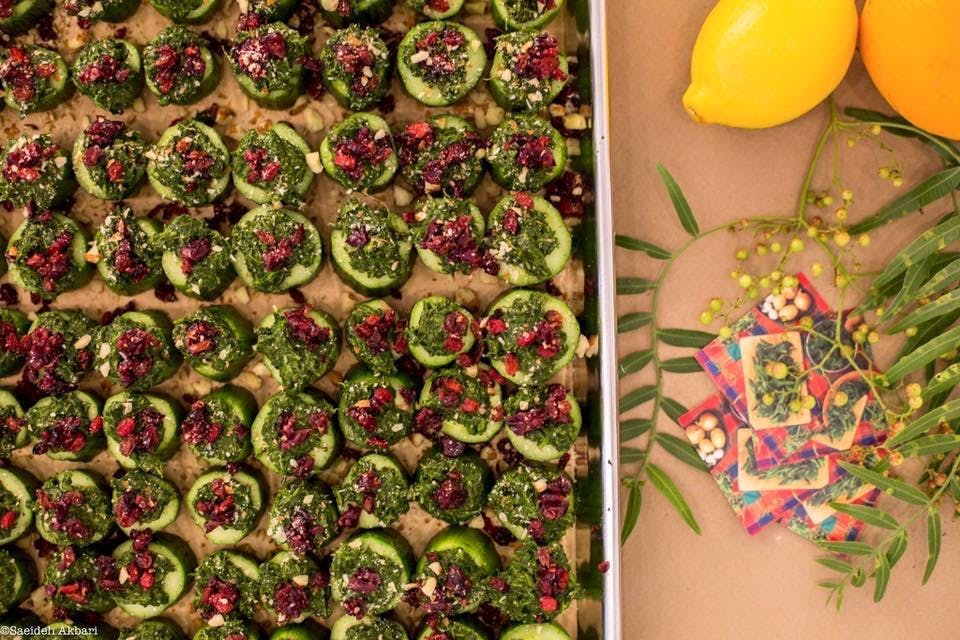 Main Packs
Turmeric chicken wings with sour walnut & herb sauce

Chicken wings (30 pieces), Walnut & herb sauce (28oz), toasted Sangak bread, baby lettuce & radishes / Serves 8 to 10 people

$155

gluten free

Sumac Rice / Serve for 8 to 10 $40

Pomegranate beef meatballs with sour walnut & herb sauce

Beef meatballs (30 pieces), Walnut & herb sauce (28oz), toasted Sangak bread, baby lettuce & radishes. Serves for 8 to 10 people

$175

gluten free

Sumac Rice / Serves 8 to 10 $40
Mazzeh Pack
3 Items Pack

Herb Cheese, Marinated Olives, Sumac Labneh with Toasted Sangak bread (15 pieces). 2 serving sizes small (7oz each) / Large (14oz each)

$29

$55

gluten free, vegetarian

5 Items Pack

Eggplant & Tomato stew, Herb Cheese, Marinated Olives, Cucumber Salad & Beet yogurt and toasted Sangak bread (25 pieces) In two Serving sizes Small (7oz each) / Large (14oz each)

$59

$110

gluten free, vegetarian
New location!
Our dream for the restaurant is to serve the delicious Northern Iranian food we always have, in a space that is warm and welcoming. Our lunch service of wraps, salads and bowls will open on Wednesday May10, with our full-service dining room to follow.
Order Pick-up or Delivery here.
Download PDF
Salads
Cucumber salad / Khiaar Dalar

Persian cucumbers, radish, barberries and komaaj seeds mix with Dalar dressing (fermented herbs paste, olive oil, vinegar and sunflower seeds).

$10

gluten free, vegan

Daikon & Carrot Salad / Torob

White daikon, carrots, red cabbage, barberries, raisin, sesame seeds, parsley, green onion, lemon yogurt sauce.

$11.50

gluten free, vegan
Mazze / Small Bowl / Dip
In Iran Mazze served as an appetizer as well as a side to enhance the main dish. We encourage you to sample a few.
Naz Khatoun Dip

Roasted Eggplant, Walnut, Herbs, Pomegranate juice & vinegar. Served with toasted Sangak bread.

$13

gluten free, vegan

Mirzaghasemi / Eggplant & Tomato dip

Roasted eggplant, garlic, shallot and tomato dip. Served with herbs, pickles & Sangak bread.

$13.50

gluten free, vegan

Marinate Olives / Zeitoun Parvardeh

Castelvetrano olives, walnuts, pomegranate molasses, garlic, Persian hogweed, Dalar & olive oil. (Contains nuts)

$12

gluten free, vegan

Sumac Labneh / Maast Somagh

Labneh, Sumac, Mint, Olive oil and seeds mix/ Served with toasted Sangak bread.

$9

vegetarian

Beet yogurt / Maast O Labou

Red beet, sumac, plain yogurt, labneh, whey, basil, mint and olive oil. Comes with 3 pieces flat bread (Sangak).

$11

vegetarian
Wraps / Dast-Pich
Northern Iranian flavors in non-traditional form. Our new way of sharing our old flavors.
Pomegranate Chicken Wrap / Jooje Anaar Dast-pich

Organic oven roasted chicken thighs with pomegranate paste, lemon yogurt sauce, pickled, cucumbers, lettuce, fresh herbs, pickled shallots. (wrap in lavash bread)

$17.50

Sumac Beef Wrap / Kabob Digi Dast-Pich

Organic oven cooked beef and onion patty, sumac, lemon yogurt sauce, pickled, cucumbers, lettuce, fresh herbs, pickled shallots. (wrap in lavash bread)

$17.90

Smoked Salmon Belly Wrap / Maahi Azad Dast-Pich

Sumac roasted California smoked salmon belly, lemon yogurt sauce, pickled, cucumbers, lettuce, fresh herbs, pickled shallots. (wrap in lavash bread)

$18.50

Vegan Wrap / Mirzaghasemi Dast-Pich

Eggplant & tomato dip, roasted chickpeas, pickles, herbs, lettuce and Dalar dressing

$16

vegan

Herb cheese Wrap / Kalan Sabzi Dast-Pich

Parsley, Green onion, Crumbled village cheese and poppy seeds / wrapped in Lavash bread.

$12

vegetarian
Rice Bowls / Kaase
Rice fields are close to the Caspian Sea. That is why "Fish & Rice" is the most common lunch
Chicken & Rice / Katte Va Morgh

Turmeric rice, Pomegranate chicken thigh, barberries, fresh herbs, pickles, Komaaj seeds mix, radish and pomegranate sauce (pom paste-olive oil)

$19.50

gluten free

Smoked Fish & Rice / Maahi Polo

Smoked Salmon belly cooked with turmeric rice, garlic and onion with fresh herbs, pickles, radish and Dalar dressing.

$21.50

gluten free

Chickpea & Rice / Katte Va Nokhod

Turmeric rice, sumac roasted chickpeas, fresh herbs, pickles, Komaaj seeds mix, walnut, cooked fava, radish and Dalar dressing -

$17.50

gluten free
Special Stew & Rice
Sour Chicken & Rice / Morgheh Torsh

Turmeric roasted chicken thigh with walnut and herbs stew. Comes with half portion turmeric rice, fresh herbs and radish.

$27.50

gluten free

Pomegranate and walnut stew & Rice / Vegan Anaarbij

Herbs, walnut, pomegranate molasses with sumac roasted chickpeas and barberries. Comes with turmeric rice, fresh herbs and radish.

$23

gluten free, vegan

Black sheep lamb meatball & Pomegranate Stew

Plant-based lamb meatballs from Black Sheep Foods. Serves with turmeric rice, pickles & herbs

$25.50

gluten free, vegan
Soft Drinks
Rose Black Tea / Chai Gole Rose

Serves Hot

$4.50

Herbal Tea (Borage Flower)

Serves Hot

$4.50

Sekanjebin Sharbat / Mint & Vinegar sweet drink

Mint, Vinegar, Sugar, Honey and Water. This old Iranian sweet drink of honey and vinegar syrup is a perfect summer drink and believed to detoxify your body and quench your thirst

$7

Zafferon-Golaab Saffron & Rose Water Sharbat

Iranian Saffron, Rose Water, Sugar and Water/ Clod & Sweet

$7.50

Pomegranate Juice

$7

Doogh / Yogurt Drink

$7

Sparkling Botanical Tea / Grapefruit Quince

Carbonated Water,, Quince, Hibiscus, Orange peel, Lemongrass, Strawberry, Grapefruit peel, Yuzu Juice, Natural grapefruit extract

$9
Dessert
Rice Cookie / Naan Berenji (Dessert)

5 pieces

$5
Add Ons
Whole wheat bread / Naan Sangak - 5 pieces

$4.50
Komaaj Lab products
Dalar / Fermented herbs paste

Mint, cilantro, savory, and salt. 8oz Glass Jar

$9

tree nut free, gluten free, vegan

Rose Black Tea / Chai Gole Rose

16oz container

$12

Borage Flower Tea

16oz Container

$12

Orange blossom black tea / Chai Bahar Narenj

16oz container

$12

Namak Golpar / Persian Hogweed Salt

2oz spice container

$7

Namak Somagh / Sumac Salt

2oz spice container

$7

Advieh Kabab / Grilling Spice Blend

2oz spice container

$7

Panj Tokhmeh / Seeds Mix

2oz spice container

$7

Iranian Herb Salt / Namak Sabz

2oz Spice container

$7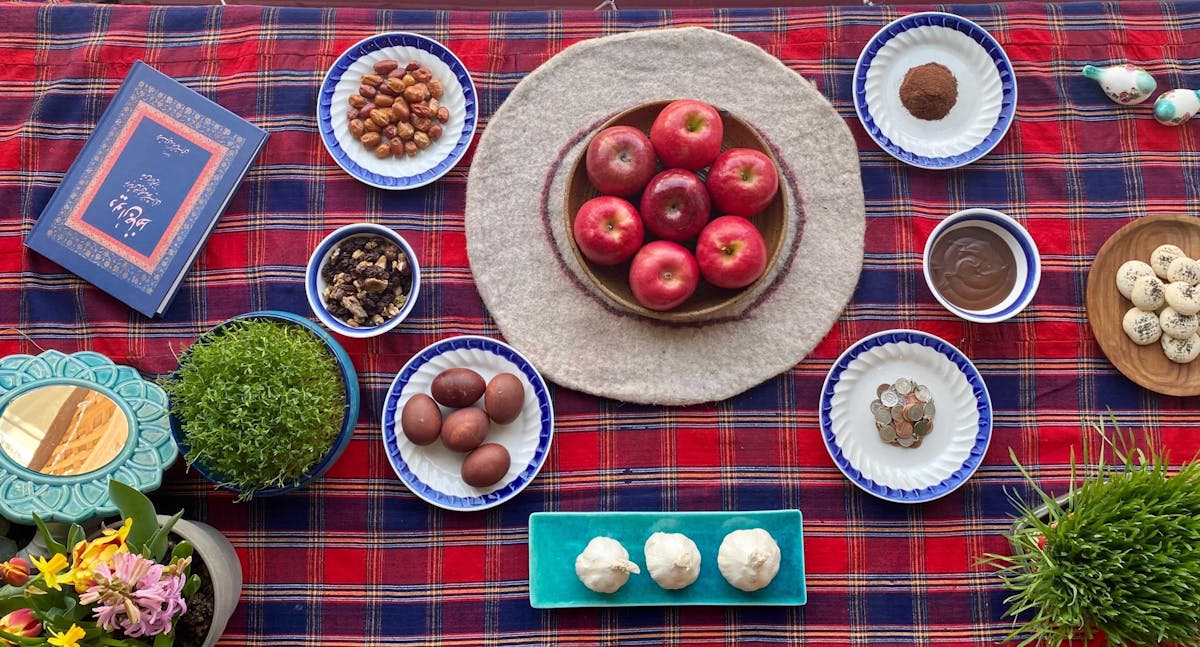 Slide 1 of 11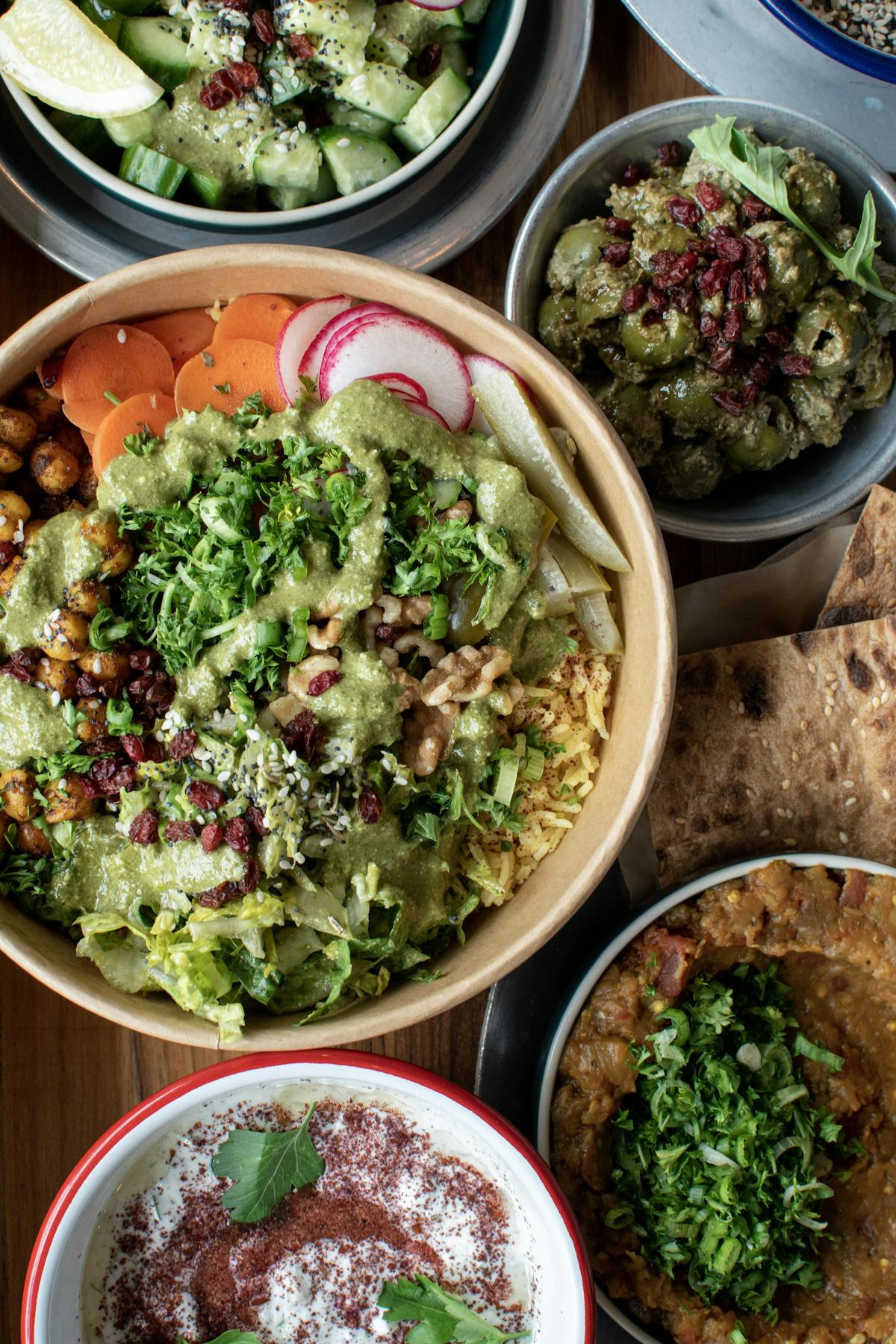 Slide 2 of 11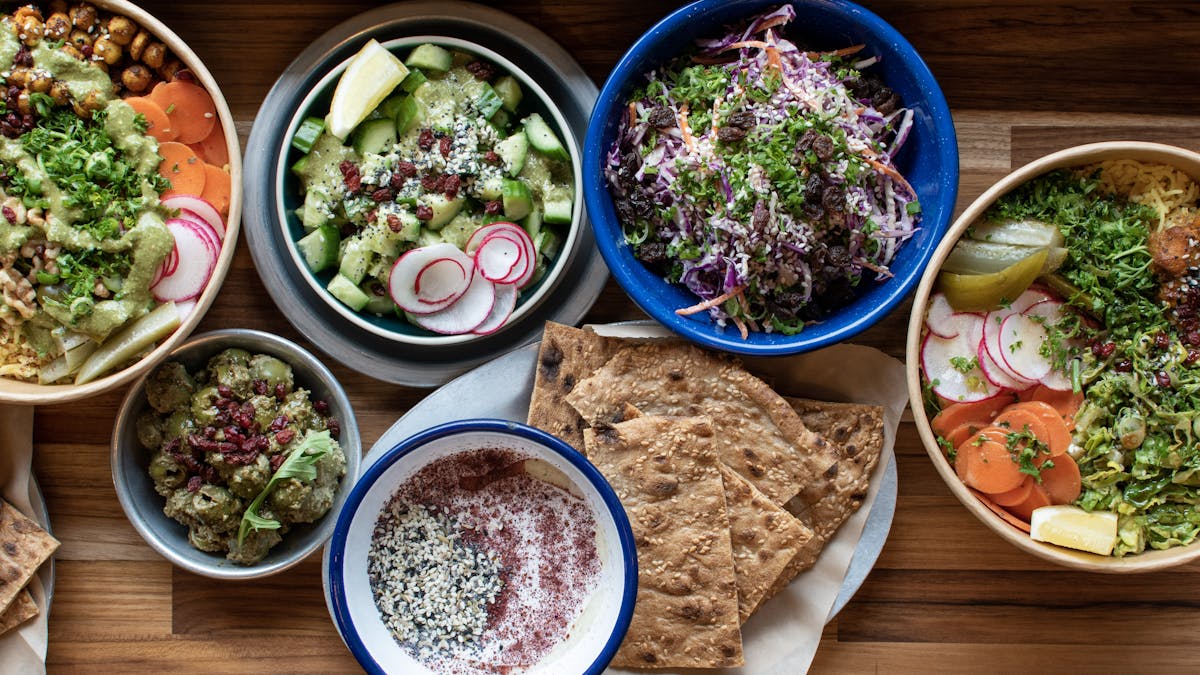 Slide 3 of 11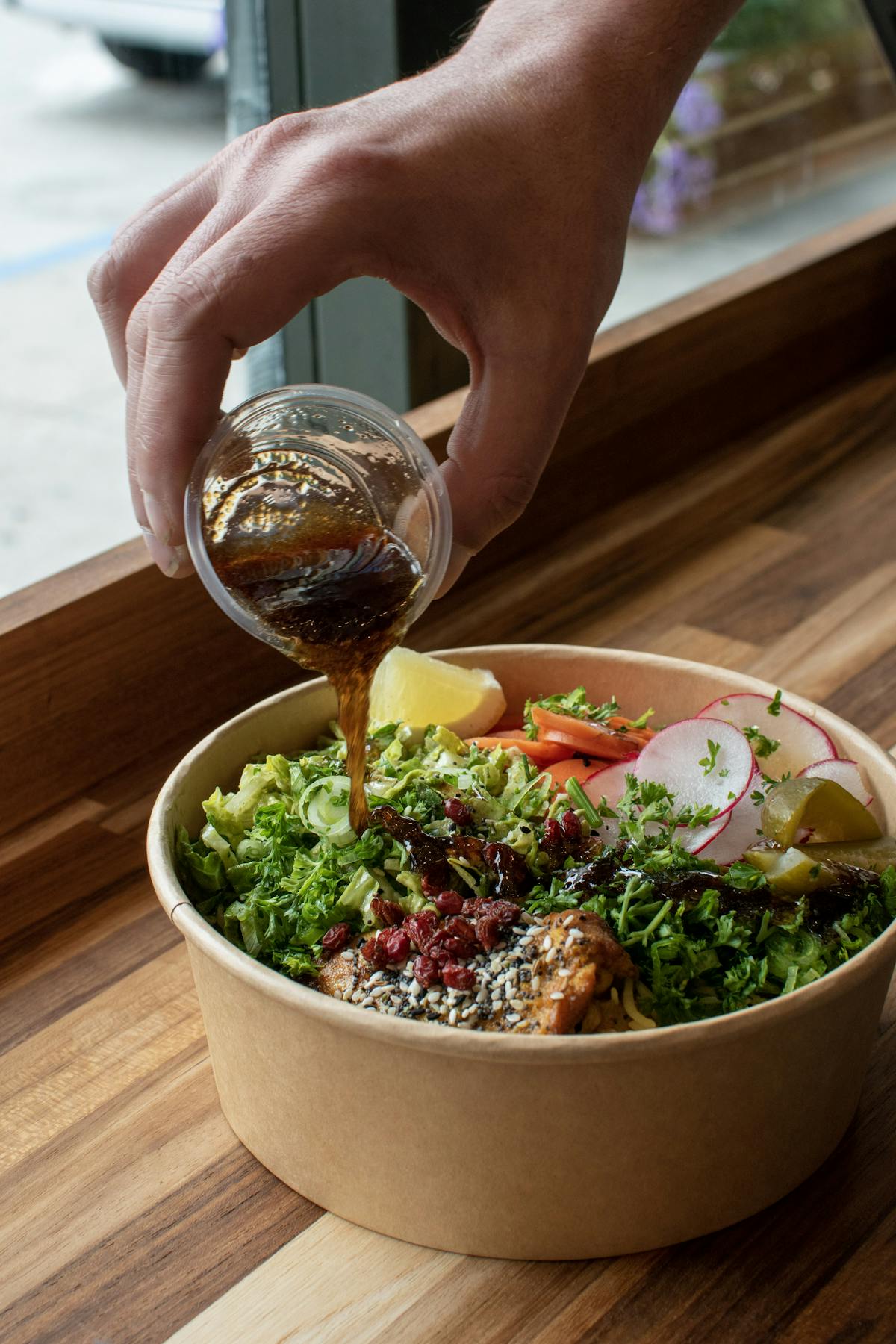 Slide 4 of 11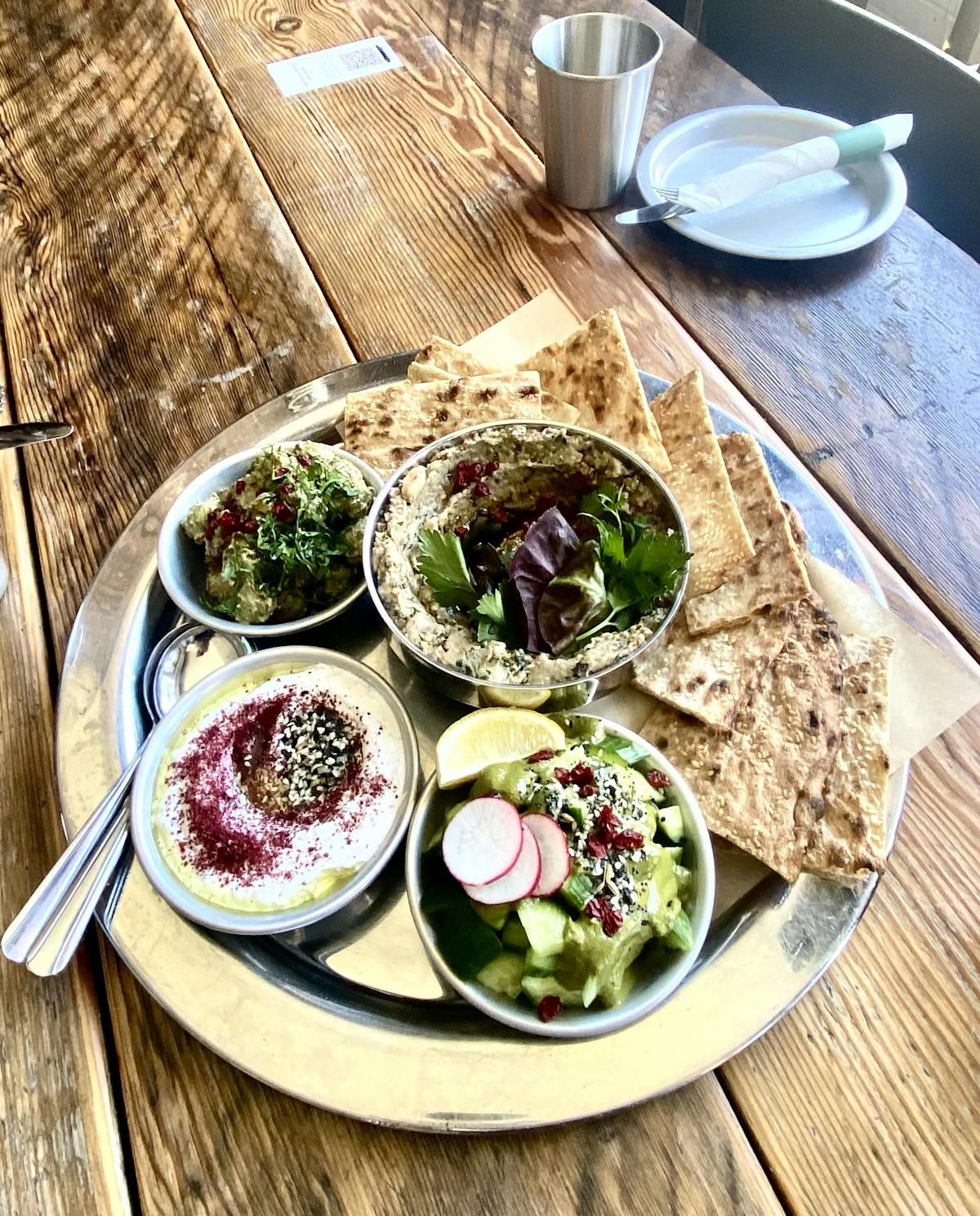 Slide 5 of 11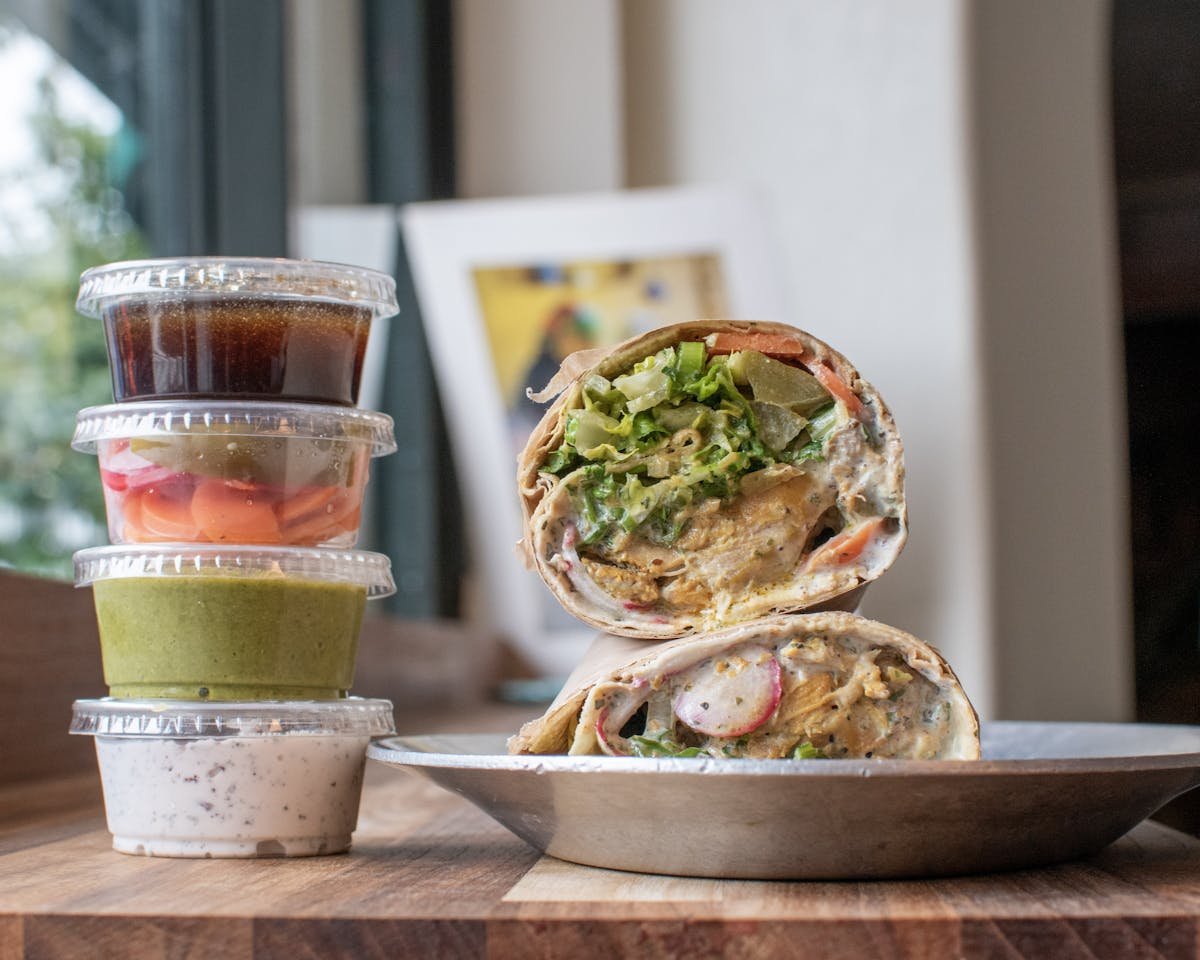 Slide 6 of 11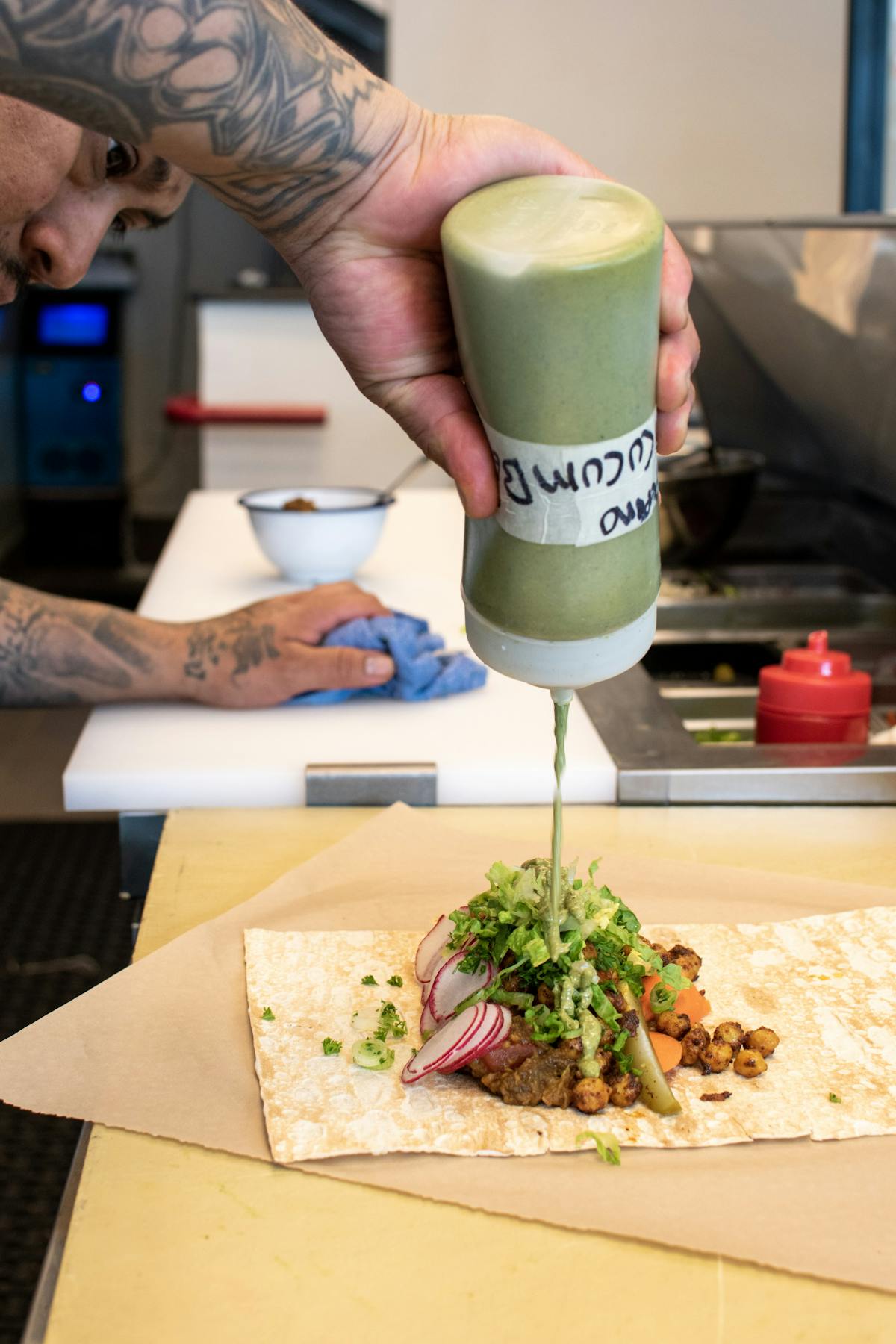 Slide 7 of 11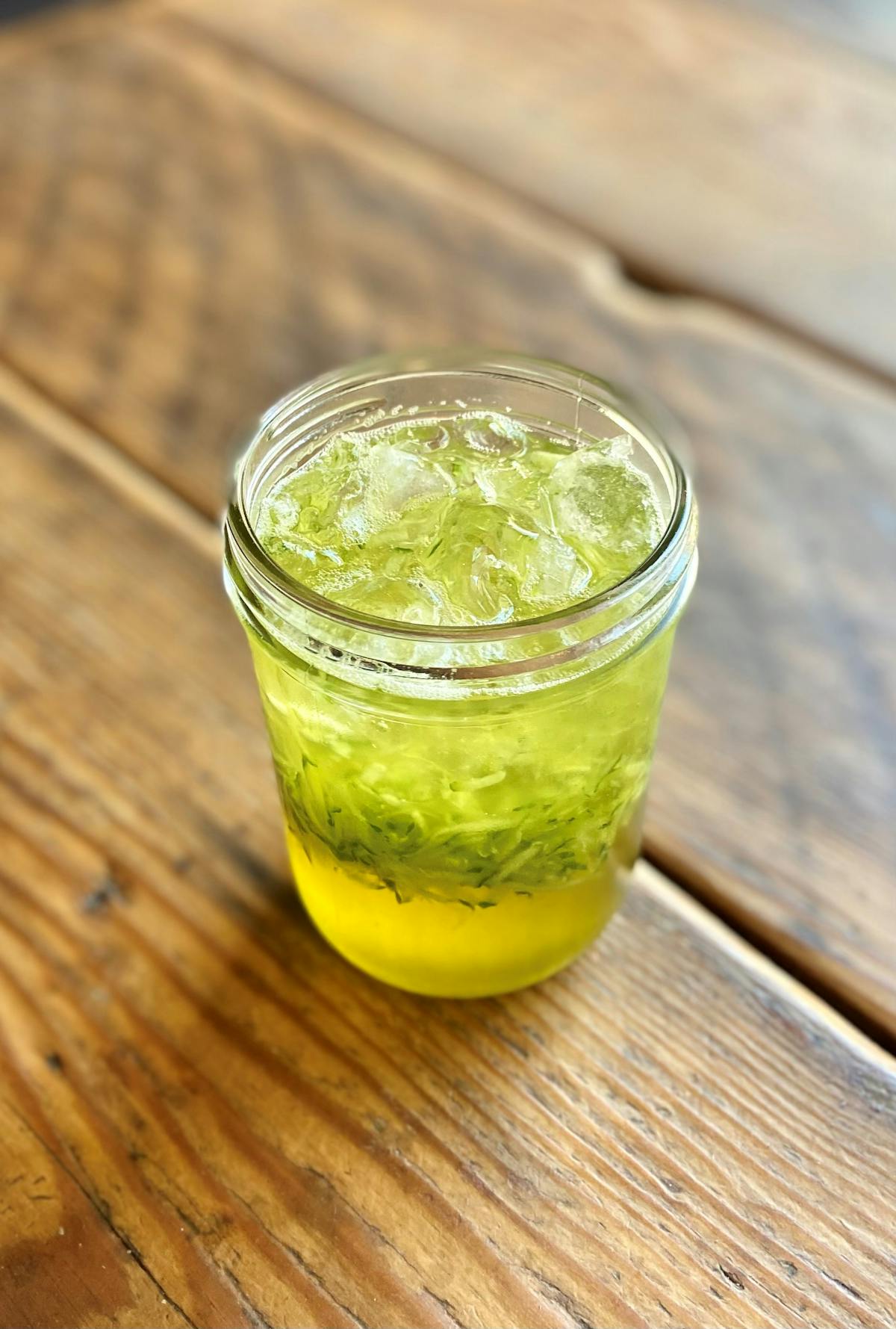 Slide 8 of 11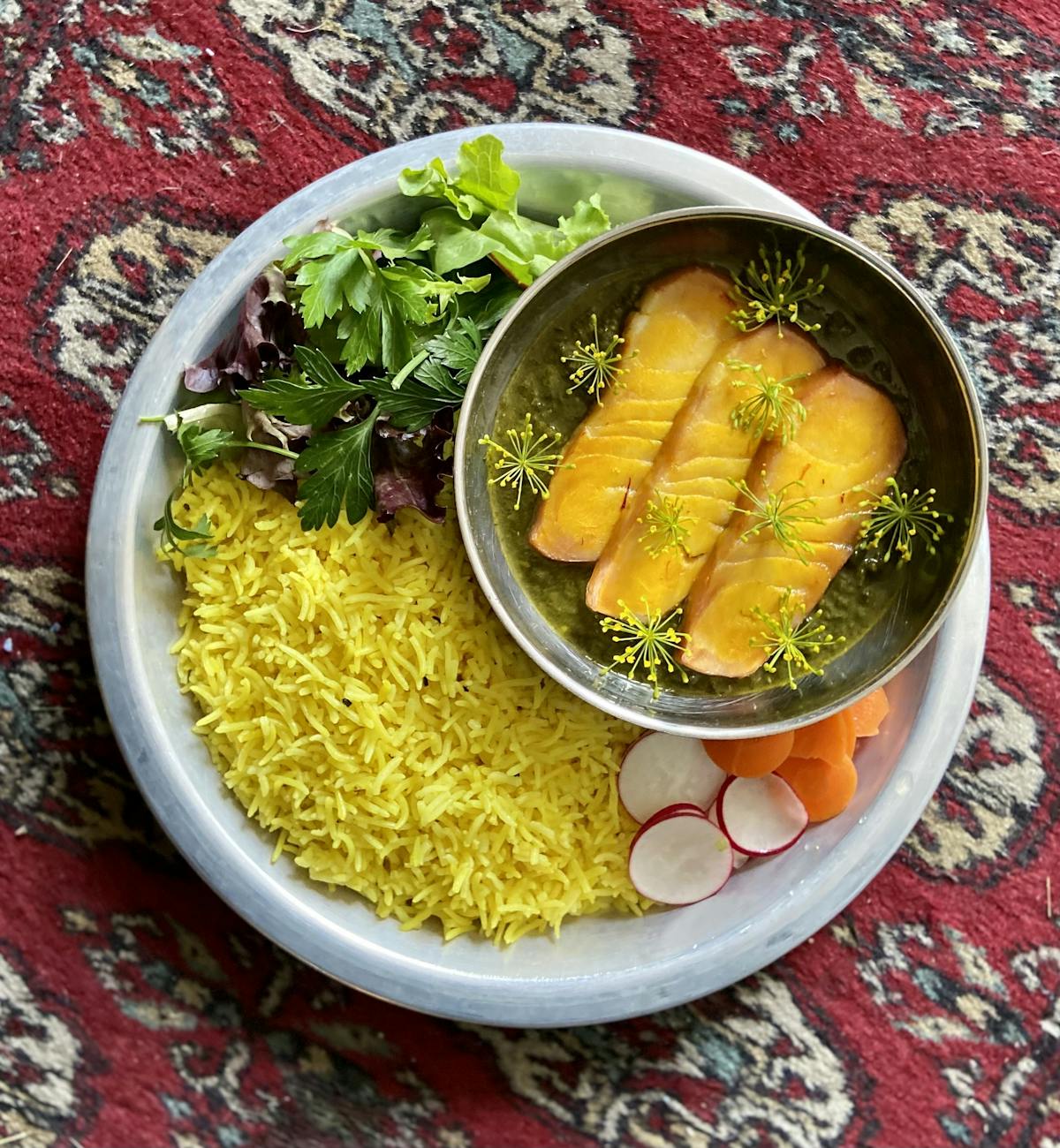 Slide 9 of 11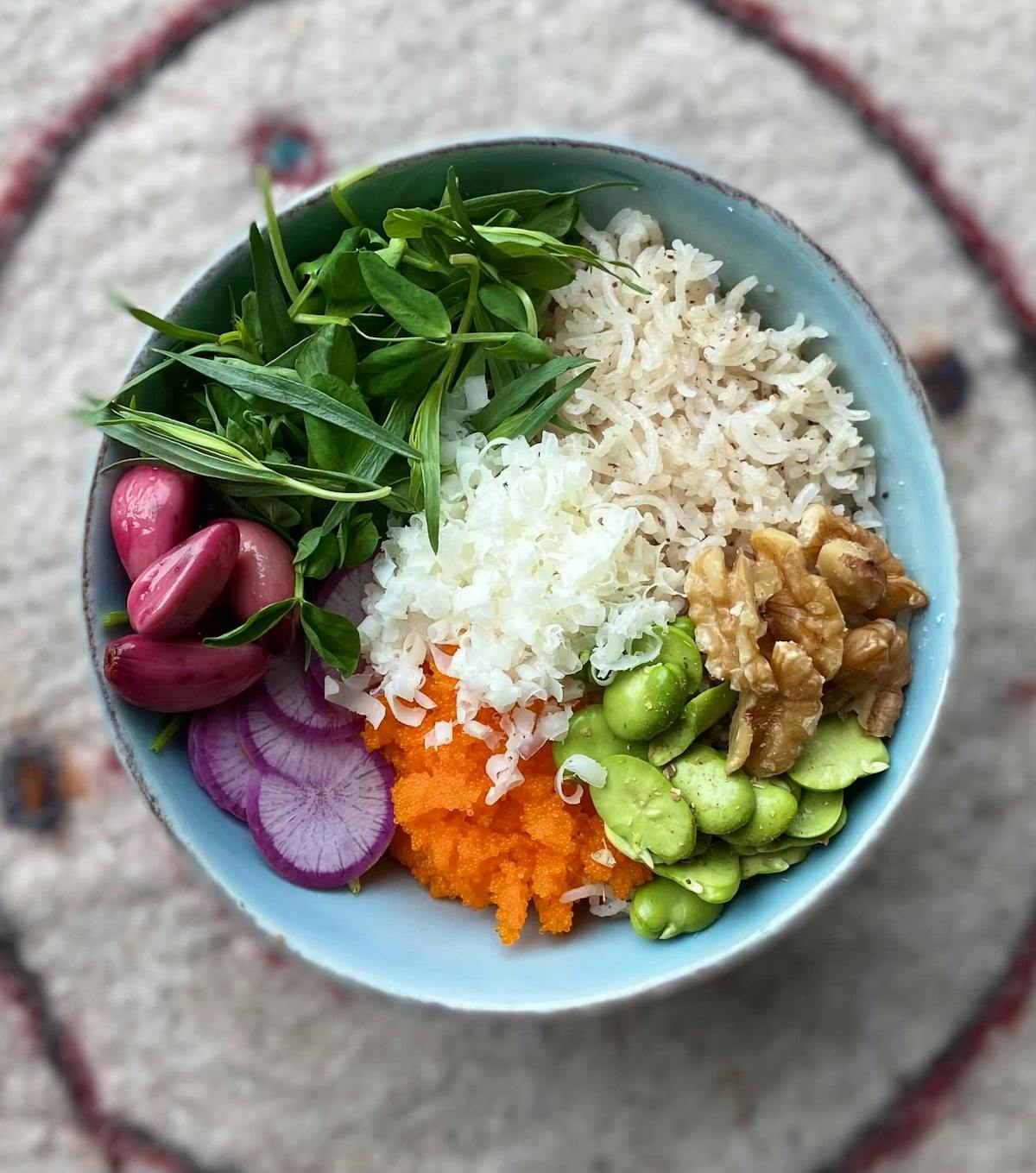 Slide 10 of 11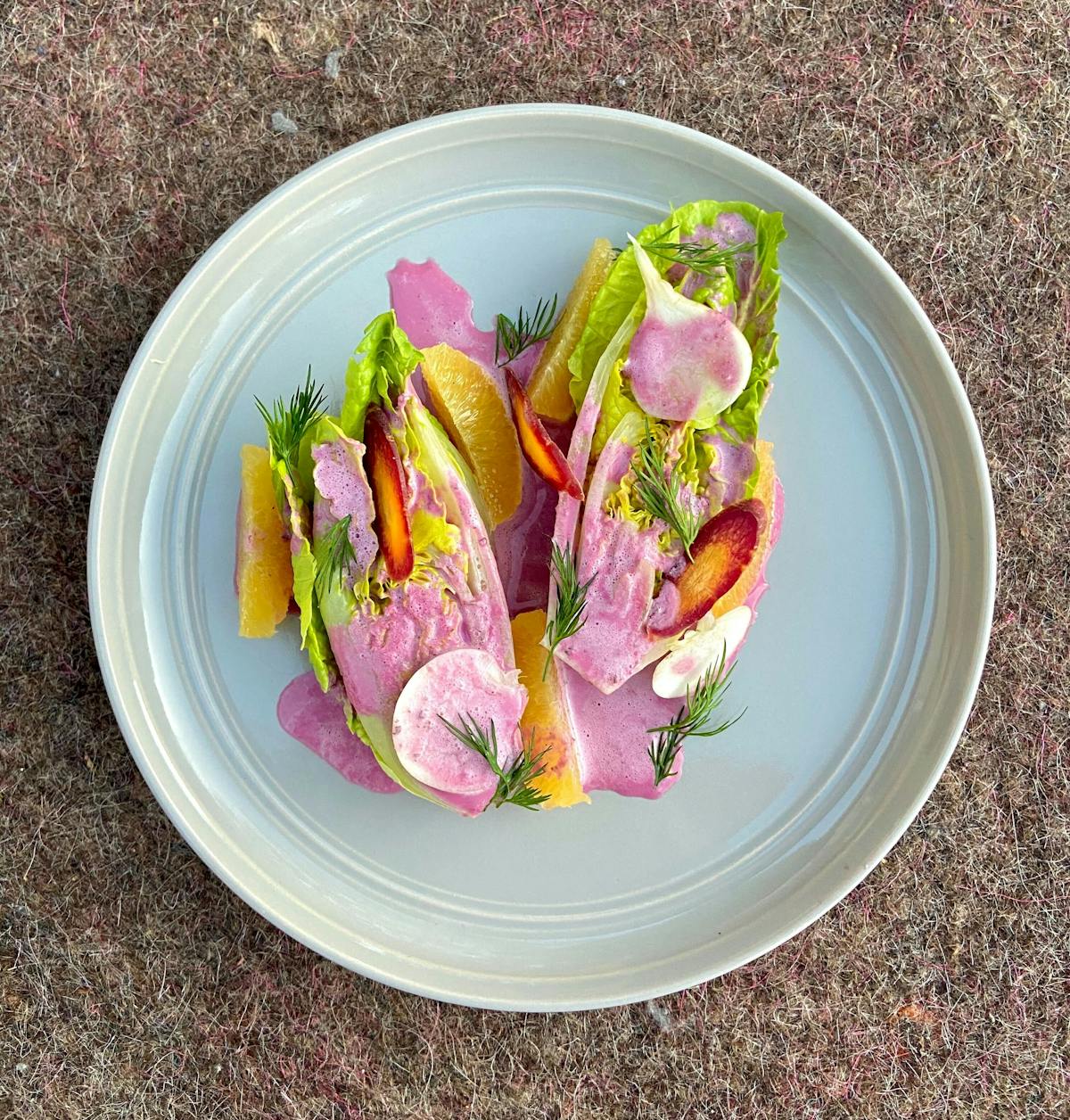 Slide 11 of 11