Main content starts here, tab to start navigating
Reviews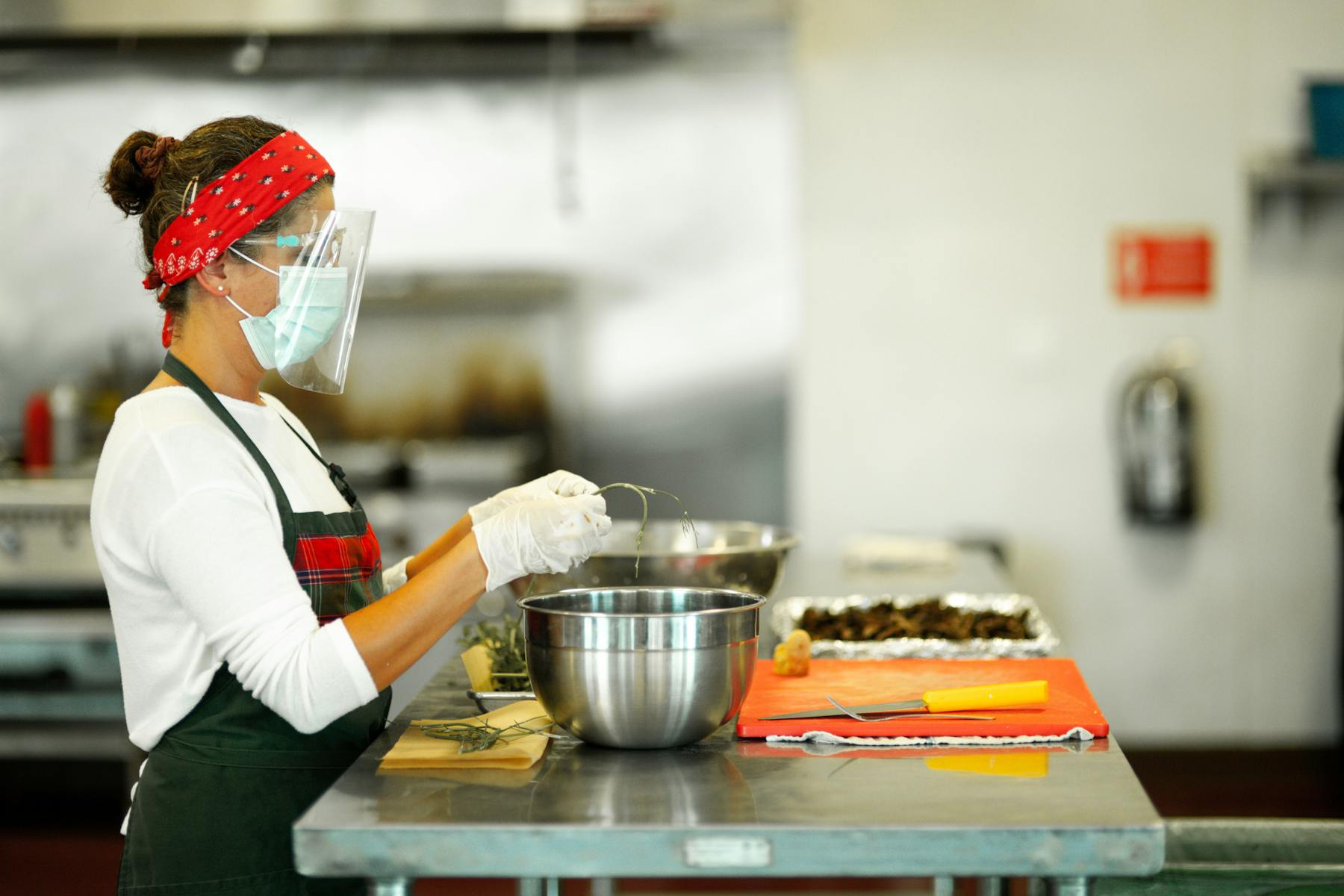 Rhana H. 02/04/2021
I am Iranian-American and this is the best Persian food I have had outside of my grandmother's home. I would even dare to say that I enjoyed it a bit more. I even brought some Fesenjan to my Mamani and she had 5 servings! She agrees this place is legit. Incredible food, quality, and beautiful presentation. So grateful for this modern vegetarian-friendly Persian cuisine!
Yasmine M. 1/8/2021
The most delicious food! I had the Sour Chicken Braise and vegetarian my partner had the Pomegranate Walnut Stew (It's so hard to find good vegetarian Persian food, and this place really delivers). Both dishes were very filling and tasty.

I will definitely be back to try more!
Emma W. 11/1/2020
I can not say enough wonderful things about Komaaj! When I arrived, I was offered fresh tea that was perfectly sweet and yummy. My mom and I ordered a lot of different dishes, and all were PHENOMENAL! The food was fresh and delicious, and the layers of flavor were MAGIC :) The cucumber salad, olives, herb rice, and smoke trout were my favorites! The host was so generous and kind. He turned on a heat lamp for us and suggested the most delicious wine! The setting is magical and we felt it throughout the whole meal. I am so happy we found Komaaj, thank you for your gorgeous energy! :)
Sina T. 12/9/2020
Truly exceptional. One of a kind and very authentic cuisine of the North of Iran.
Tyler J. 11/13/2020
Very nice clean place to eat from. I've ate a lot of Iranian food, and this was a nice refreshing take on a lot of the heavier Iranian foods most serve. I believe this is a Northern Iranian place. The parfait was VERY GOOD. Had so many flavors. The Zaytoon Parveideh was well worth it. They were marinated nicely in spices. Their fesenjan was also different then I've had at other Iranian places. Very good as well. Would highly recommend this place. Nice to see an Iranian place in the Mission.
Aram S. 9/17/2020
I have had Chef Hanif's food on multiple occasions. Very good & authentic food from north of Iran. He is also my go to for catering when I have events.
Phil P. 9/19/2020
Grab some delicious to go food and walked over to Precita Park to eat it. Easy to order online. The outdoor eating space at The Laundry looked nice as well, so might eat there next time. Dishes were fresh and tasty. Great value, too. Will be back!
Saeed A. 9/8/2020
I visited this spot after learning of it from other Iranian friends/family and following the recent article on the chef in the New York Times. As an Iranian American whose family originates from Southern Iran, Northern Iranian cuisine, though quite famous in Iran, is more of a gastronomic rarity in the US, and not something I regularly cook at home. Moreover, given the challenges the pandemic has posed to the restaurant industry in general, and to other Persian restaurants in the city in particular, there is even greater incentive to keep this unique culinary delight afloat in the city. Unsurprisingly, this food did not disappoint, neither did the service, which was considerate, warm, attentive and generous -- qualities one looks for in a Persian restaurant.

While the menu ventures afield from the classic Persian dishes like Ghormeh Sabzi and Kabob Koobideh, I promise you the variety and flavors that you will enjoy when visiting Komaaj will make you glad you decided to try something new. Only in a region as diverse and welcoming as the Bay Area could a cuisine as unfamiliar to most Americans as Persian food actually demonstrate its regional diversity even further... As a proud Iranian, this restaurant feels like a gift in a time of multiple global difficulties. Bringing takeout home from this delicious restaurant tonight I was reminded of why I love the Bay Area. The food left even my discerning 7 year old smiling and I look forward to sharing meals from Komaaj with family and friends again and again. So should you!
Luna K. 9/10/2020
I don't know where to start. On my last trip to bay area on labor days weekend, I came across this amazing place. As someone who grew up in persian family, I know what authentic persian food looks/tastes like and I was impressed by the quality of their food. I also had the chance to meet the chef and we had quick conversation about his journey. I was amazed by his talent and passion.
We had Marinated olives , Turmeric rice with walnut/ pomegranate stew and herb rice and honestly there were all above and beyond. If you are looking for cheap Kabob or persian fast food this is definitely not your place. I appreciate your amazing work and your efforts to show the community that PERSIAN FOOD IS NOT ONLY KABOB AND GHORME SABZI.
Joanna B. 7/25/2020
Just finished another amazing dinner from Komaaj. What a treat! I first got to enjoy their food at the pop up dinners they occasionally held, and was blown away by the complexity of flavors and beautiful presentation. I'm so glad I can still get to eat this delicious food thanks to their weekly takeaway meals. Incredibly, the presentation is still breathtaking even in a takeout box, and the whole experience is put together with such care--even dessert and tea are included. Servings are generous too. With a special dinner like this at home, you won't miss getting to dine out!
Kevin A. 7/18/2020
We tried the weekly meal delivery and couldn't be happier about it. Definitely every little detail was above my expectations. Plums stew was a bit risky when we wanted to order, but chef Hanif made this sweet and sour mixture to be like book with layers and layers of taste. Every bite was exciting. The appetizer, a blend of walnuts and eggplants was such a simple, but fascinating mixture. All the meals were unique and we have a hard time comparing them to our Persian food experience. We are recommending chef Hanif's food and already planning our next order. Hands down the best in Bay Area.
Areg G.
If you are an Iranian or not, you should give this place a try. My wife and I drove long distance for this event, and plan to do so in the future as and when possible. We even went back for breakfast this morning before leaving town.
Seydeh A.
We had a great time. The food selections were all authentic and delicious. The host, Hanif, is very attentive and friendly. This is our 2nd time around attending Chef Hanif's pop up kitchen Koomaj. I am sure we'll go back