Main content starts here, tab to start navigating
Reviews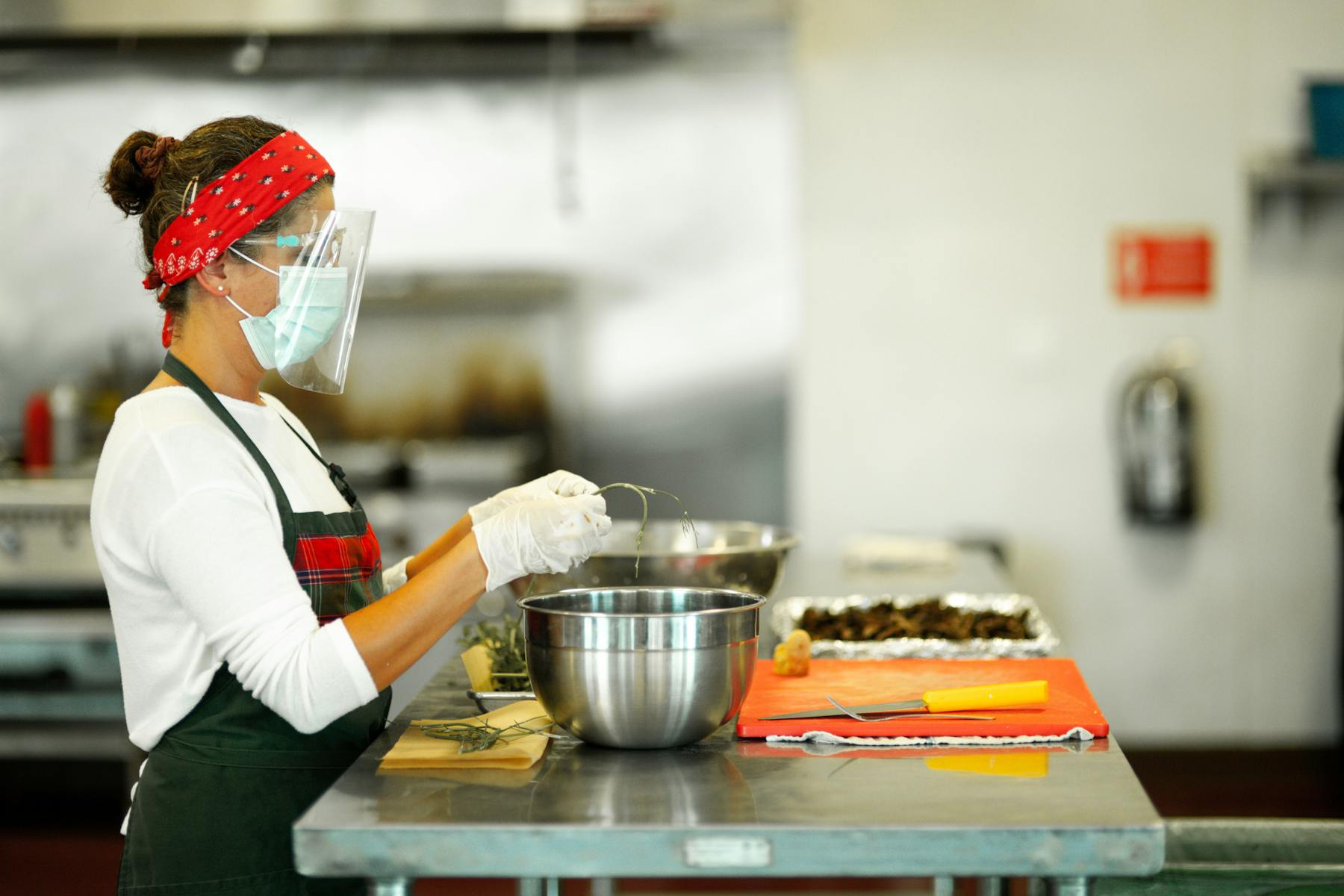 Joanna B. 7/25/2020
Just finished another amazing dinner from Komaaj. What a treat! I first got to enjoy their food at the pop up dinners they occasionally held, and was blown away by the complexity of flavors and beautiful presentation. I'm so glad I can still get to eat this delicious food thanks to their weekly takeaway meals. Incredibly, the presentation is still breathtaking even in a takeout box, and the whole experience is put together with such care--even dessert and tea are included. Servings are generous too. With a special dinner like this at home, you won't miss getting to dine out!
Kevin A. 7/18/2020
We tried the weekly meal delivery and couldn't be happier about it. Definitely every little detail was above my expectations. Plums stew was a bit risky when we wanted to order, but chef Hanif made this sweet and sour mixture to be like book with layers and layers of taste. Every bite was exciting. The appetizer, a blend of walnuts and eggplants was such a simple, but fascinating mixture. All the meals were unique and we have a hard time comparing them to our Persian food experience. We are recommending chef Hanif's food and already planning our next order. Hands down the best in Bay Area.
Areg G.
If you are an Iranian or not, you should give this place a try. My wife and I drove long distance for this event, and plan to do so in the future as and when possible. We even went back for breakfast this morning before leaving town.
Seydeh A.
We had a great time. The food selections were all authentic and delicious. The host, Hanif, is very attentive and friendly. This is our 2nd time around attending Chef Hanif's pop up kitchen Koomaj. I am sure we'll go back